Devils looking for new life entering second half of year
By Clay Counts
Special to The Courier
claycounts21@yahoo.com
LIBERTY — The 2019 season has been a tough one for the Liberty Red Devils so far.
Currently sitting at 1-4 on the year, the Devils are looking to clean a few issues up as they head into the all-important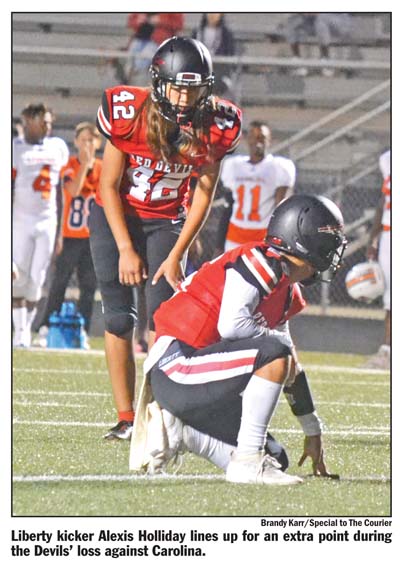 second half of the season.
Playing Daniel is always a tall order, but opening the season against a team of that caliber gave the Red Devils an opportunity to knock off some of the offseason cobwebs in a 44-0 loss.
Things turned around for Liberty in week two against Berea. Carter Hair carried the load on offense, rushing for
You must be logged in to view this content.
Subscribe Today or Login