Devils set to open playoffs with trip to unbeaten Chester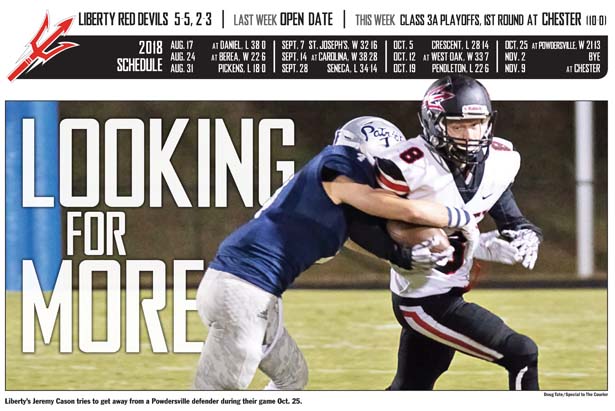 By Clay Counts
Special to The Courier
claycounts21@yahoo.com
LIBERTY — After a big road win over Powdersville earned the team a school-record third playoff trip in a row, the Liberty Red Devils are looking for more, beginning with a shot at knocking off undefeated Chester on the road in the first round this Friday night.
Liberty's 21-13 road win over the Patriots on Oct. 25 was a fitting end to a 5-5 regular season, as the team faced some adversity but battled back to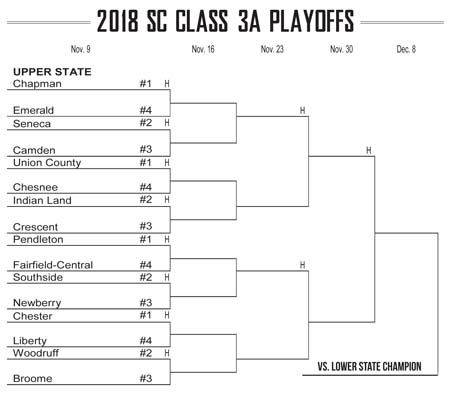 come away with the win, just as the Devils rebounded from three tough losses in the region schedule and won the finale to earn their postseason berth and keep their season alive.
"Just proud overall and proud of the second half with these guys," Liberty coach Kyle Stewart said after the win at Powdersville. "There's been some
You must be logged in to view this content.
Subscribe Today or Login