Domestic disturbance leads to deputy-involved shooting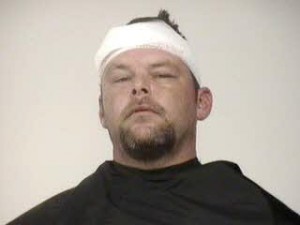 PICKENS — An Easley man was shot by Pickens County sheriff's deputies last Wednesday after deputies say he pointed a handgun at them.
In a release from the PCSO, deputies said they responded to a domestic call at 1574 Reece Mill Road in Pickens at about 7 p.m. on November 17.
Once on the scene, deputies encountered a man outside the residence of his estranged wife armed with a handgun.
Officers say that during the next hour and a half, deputies tried to negotiate with the subject to put the gun down and go with them and family to the hospital for help.
According to the release, the man repeatedly told officers that he was "going to end it all" and they would have to kill him.
As the man became more agitated, deputies attempted to use a less lethal tactic of discharging a beanbag round in an effort to subdue the subject. After the beanbag round stunned the man, he fled and pointed his handgun at the officers, who fired in response.
After the man fell to the ground with gunshot wounds, deputies began to administer first aid until EMS arrived. The man was airlifted to Greenville Memorial Hospital with non-life threatening injuries.
Follow medical treatment, Jeffrey Wayne Petit, 36, of 109 Meredith Court in Easley, was charged with three counts of pointing and presenting a firearm at a person.
Following normal procedure, SLED was notified and is conducting an investigation.