Don't disregard AARP
Starting when we reach age 50, our mailbox becomes flooded with frequent invitations to join AARP. At that age, we don't want to hear about anything for seniors because, in our eyes, we aren't seniors yet. We don't even qualify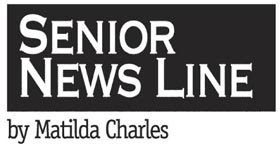 for a senior discount at local stores. So maybe we don't even look at the piles of literature and ads AARP sends. But maybe we should.
There's more to AARP than meets the eye. For a mere $16 per year, we
You must be logged in to view this content.
Subscribe Today or Login