Easley drops Southside for first four-game win streak since '12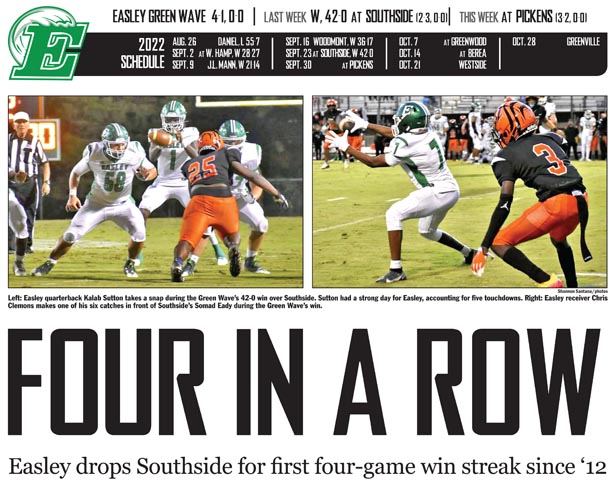 By Eugene Jolley
Courier Sports
news@thepccourier.com
GREENVILLE — The Easley Green Wave checked off a lot of boxes Friday night against Southside.
Win a fourth consecutive game.
Pitch a shutout on defense.
Play a relatively clean game in winning the final non-region game, 42-0.

"I thought we played well," Easley coach Jordan Durrah said. "I thought the kids showed a lot of focus. They showed a lot of attention to detail. I thought we executed on both sides of the ball and thought we performed well on special teams. Obviously it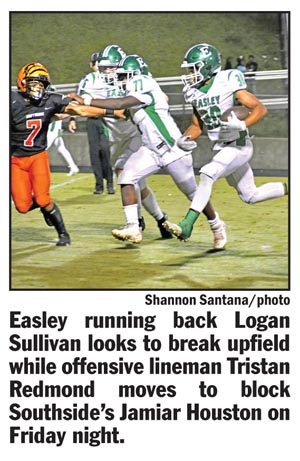 wasn't perfect. There are still some things that we'll learn from this game and try to clean up and fix before we get going in region play."
Easley won the toss and elected to receive. The Green Wave drove 60 yards in nine plays, converting on fourth and one when Ethan Alexander picked up four. Four plays later, quarterback Kalab Sutton found Will Patton at the 8-yard line, and he put his shoulder down and ran over defenders en route to a 17-yard score. Alexander's kick
You must be logged in to view this content.
Subscribe Today or Login