Easley High School Class of 2019 – Awards and Honors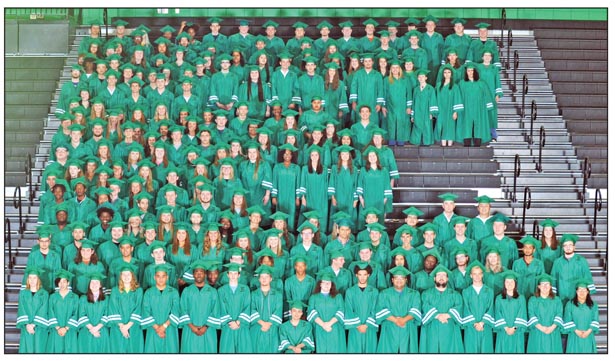 The following students graduated from Easley High School during commencement ceremonies at Littlejohn Coliseum in Clemson on Saturday, May 25.

Mya Latisha Adams, Wesley Thomas Adams, Molly Grace Aguasvivas, Cayden Edward Akers, Jacob Andrew Albertson, Trivett Mack Alcocer, Ryan Hall Alexander, Noah Baker Allen, Austin Lee Andrews, Jake Andrew Armbruster, Simone Makiyah Austin.
Halle Faith Bagwell, Kaylee Alana Barlet, Riley Preston Barnes, Mathew Carson Bates, Carmen Ivette Bautista, Patricia Belen Bautista Moxo, Thomas Jordan Beck, Brady Allen Beckman, Autumn Chloey Bell, Gregory Cooper Belle, Tyler Jacob Bertling, Weston Autry Black, Shian Dalton Blackburn, Julianna Marley Blackston, Justice Jayovani Blane, Holly Jasmine Blassingame, Devyn Michael Bond, Jay'Coreious De'Cartea Deshawn Bonner, Caroline Elise Boozer, Brian Curtis Bowen, Jada Storm Bowens, Ty-Anna NiKole Bowles, Hakeem Joseph Bowman, Ethan Robert Boyles, Taylor Matthew Boyles, Isabel Grace Bramblett, Alexx Furman Brezeale, Chase Anthony Brockman, Keasia Chrisonda Brockman, Miranda Grace Burd.
Savannah Gail Cain, Conner Sebastian Caples, Gabrielle Alyssa Capps, Jacob Tyler Capps, Kenneth Mekal Carter, Parker Raines Cassell, Damian Cervantes Calvario, Taylor Mackenzie Chambers, Nicholas Phillip Chapman, Brandon Lee Chastain, Andrew Ryan
You must be logged in to view this content.
Subscribe Today or Login