Easley NJROTC establishes drone team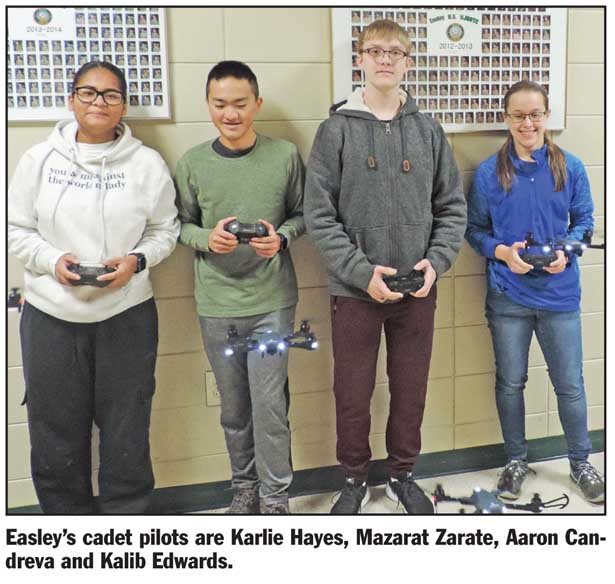 EASLEY — Easley High School's newly developed Navy JROTC drone team competed in its first drone competition on Dec. 4 at Silver Bluff High School in Aiken.
With the Naval Education and Training Department embracing STEM for Navy JROTC units, it provided funding to purchase drones and encouraged units to develop drone teams and establish competitions. Easley's unit jumped right on the opportunity, getting cadets involved
You must be logged in to view this content.
Subscribe Today or Login