Easley NJROTC orienteering team strikes again
BLACKSBURG — Easley's High School Navy JROTC orienteering team competed against 17 other JROTC units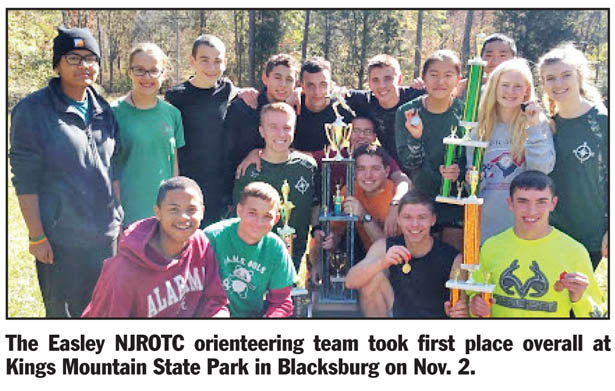 at Kings Mountain State Park in Blacksburg on Nov. 2 in what's known worldwide as the thinking sport.
The competition consisted of an expert course, green for males and brown for females, both covering a distance of 6.2 kilometers. The next competitive course is the orange course, covering a distance of 4.4 kilometers. The beginner competitive course is a yellow course that reaches a distance of 3.8 kilometers. This competition also
You must be logged in to view this content.
Subscribe Today or Login