Easley on collision course with Daniel after succesful preseason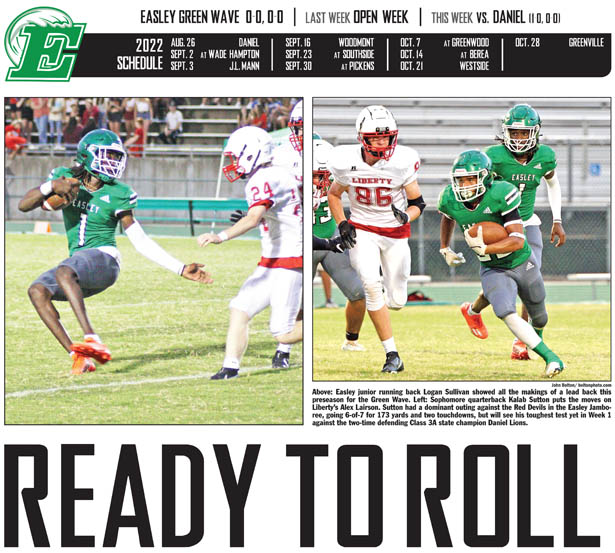 By Eugene Jolley
Courier Sports
news@thepccourier.com
EASLEY — Easley will try to stop Daniel's program-record 25-game winning streak Friday night at Bill Carr Stadium in the season opener for the Green Wave.
Daniel, back-to-back Class 3A state champion, beat Greer 51-21 Friday night to open the season.
Easley has had two weeks to prepare for the Lions after beating Liberty 35-0 in the Easley Jamboree on Aug. 12.
The Green Wave will not have an open date in the season and will play for 10 consecutive weeks in the
You must be logged in to view this content.
Subscribe Today or Login