Easley service to remember 9/11 victims
EASLEY — The city of Easley will be holding a 9/11 Remembrance Service to mark the 20th anniversary of the most devastating terrorist attacks on American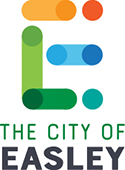 soil this Thursday, Sept. 9, from 9-9:45 a.m.
All residents and members and families of any branch of the United States military are invited to attend. The event will be held on the City Green in front of City Hall in downtown Easley.
The event is to honor those who lost their lives during the horrific attack on the United States on that dreadful morning, Sept. 11, 2001. Chairs will not be provided on the green, but visitors are encouraged to bring their own seats.
During the event, North West Main Street will be closed from North Pendleton to South First streets.