Easley survives Blue Flame in ugly game to stretch rivalry win streak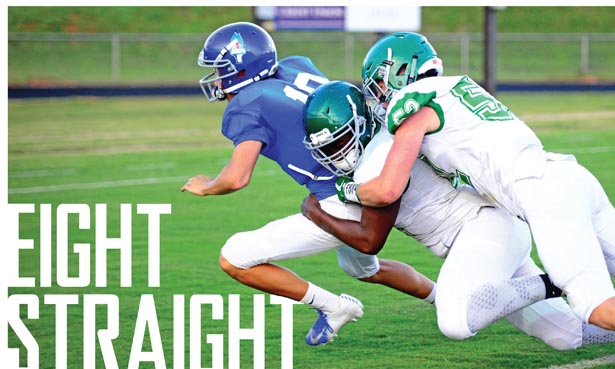 By Eugene Jolley
Courier Sports
ejolley@thepccourier.com
PICKENS — The annual county rivalry between Pickens and Easley turned out to be a barn-burner Friday night at Bill Isaacs Field, with the visiting Green Wave holding on for a hard-fought 13-7 win over the Blue Flame.
The win was the eighth in a row for the Green Wave in the series. Late in the game, it looked like that streak may come to an end.
But the Green Wave's Dylan Lyda and Roderick Isham were able to corral Pickens' Brady Batson for a two-yard loss on a third-down play with 2:59 left to force a punt.
It was up to the Easley offense to run out the clock, and it did just that as senior tailback Jeremy Harried, who had fumbled twice in the
You must be logged in to view this content.
Subscribe Today or Login