Easley takes care of business against Lions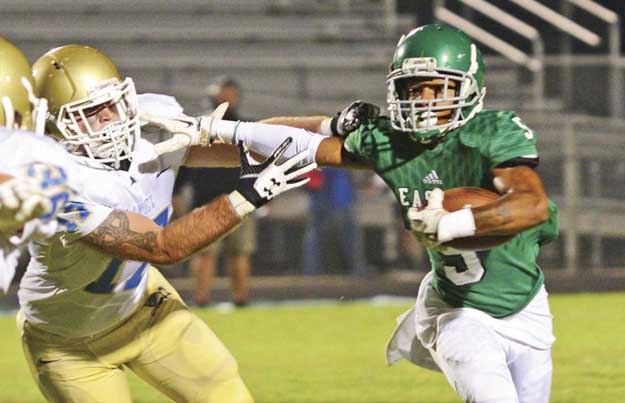 By Eugene Jolley
Courier Sports
ejolley@thepccourier.com
EASLEY — This time, there would be no comeback or crazy ending.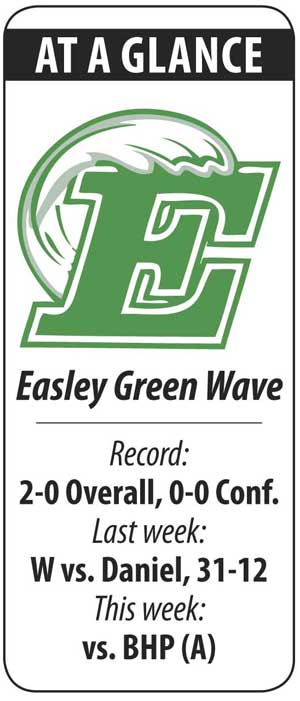 But Easley fans had to at least be thinking about the last two seasons with the Green Wave leading 17-12 midway through the fourth quarter and the Daniel Lions driving for another possible comeback win.
Senior defensive end Quentin Phillips flew in from the blindside with a jarring sack of Daniel quarterback Dallas Odom, dislodging the ball. Senior Craig Barksdale scooped up the fumble and returned it to the 3-yard line as Easley pulled away to a 31-12 win Friday night.
Last season, Daniel, after a lengthy weather delay, rallied from a 28-10 deficit to win 29-28. Two years ago, Daniel won in the infamous free kick game. Those facts were not lost on Easley players or coaches.
"We not only talked about last year's game but the year before and the way it ended
You must be logged in to view this content.
Subscribe Today or Login