Easley's Simons resigns position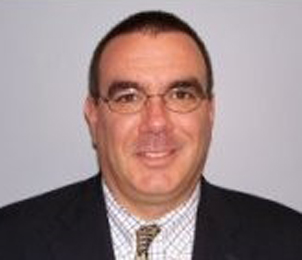 By Ben Robinson
Staff Reporter
brobinson@thepccourier.com
EASLEY — Easley city administrator Fox Simons has announced his resignation from the position.
Simons, who has worked for the city for the last eight years, will step down Feb. 13 to accept an assistant city administrator position in Myrtle Beach.
His first day at his new position is set for Feb. 16.
"It's a good opportunity for me and my family," Simons said. "We hate to leave because we've made so many friends here in Easley, but we will be just four hours away in Myrtle Beach."
Before coming to Easley, Simons worked for the city of Greenville in various positions, including budget administrator, interim finance director, assistant director of management and budget and interim director of management and budget.
State Rep. Neal Collins praised Simons for his work for the city.
"I asked Fox what he thought his biggest accomplishments were in Easley," Collins said. "(In a) typical reaction from him, he first said it was a team effort. However, he listed the development of the Easley Town Center and the jobs that followed. He listed the pending development of the Doodle Trail."
Other smaller projects Simons has been a part of include stormwater repairs that will occur in the Oak Creek subdivision, the dog park at Hagood Park and the redevelopment of Kings Park.
Simons said it will be hard to say goodbye to Easley.
"We are sad to be leaving such a fine community," Simons said. "But this is a good opportunity for me."
A native of Syracuse, N.Y., Simons and his wife, Lori, have a son, Jack, 10, and a daughter, Lilly, 8.
He received a master of public administration degree from American University in Washington, D.C., in 1995 and a bachelor's degree from High Point University in North Carolina in 1993.
Simons said the city should begin advertising for a replacement for his position soon.