EHS hall of fame class honored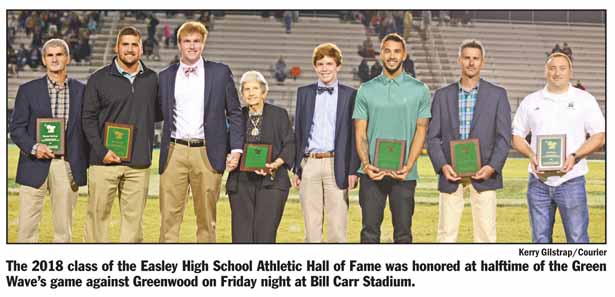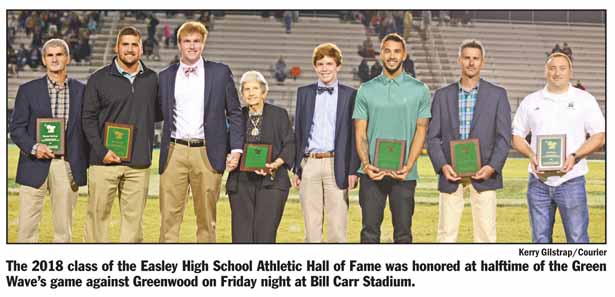 EASLEY — Easley High School inducted a new class into its Athletic Hall of Fame on Friday night during the Green Wave's game against Greenwood.
The group of Green Wave athletes joined an already prestigious group in the hallows of Easley fame.
Sammy Galloway, a 1969 EHS graduate, earned three letters in football, along with two in baseball and one in track. A member of the 1967 Class 2A State championship football team, he was named one of the top 100 players in the country his senior season. He was selected to play in the South Carolina Athletic Coaches Association North-South All-Star Game. He signed a grant-in-aid with South Carolina to play football and was a
You must be logged in to view this content.
Subscribe Today or Login