'Everlasting' impact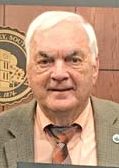 Former Easley mayor, coach Larry Bagwell dies
EASLEY — Former Easley Mayor Larry Bagwell died Friday. He was 84.
The city of Easley released a statement on the former mayor's passing, saying his "impact and decades worth of accomplishments run deep within the City of Easley and are everlasting."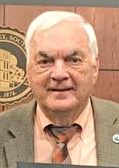 Easley High School's football coach for 25 years, from 1967 to 1992, Bagwell led the Green Wave to two state championships.
He was inducted into the Easley High School Hall of Fame and the South Carolina Coaches Hall of Fame.
Bagwell was first elected to Easley City Council and in 2008 began serving his first of three terms as mayor.
In 2019, Bagwell announced he would not be seeking
You must be logged in to view this content.
Subscribe Today or Login