Fill the tin with cookie thins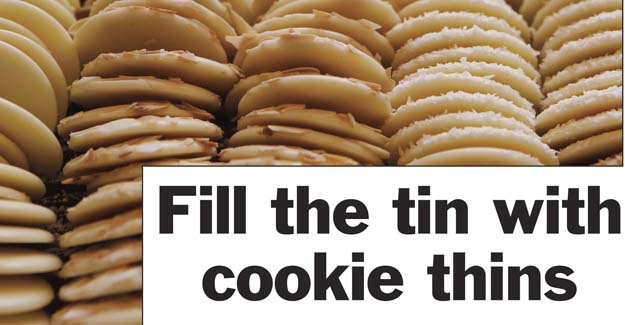 By Olivia Fowler
For the Courier
ofowler@thepccourier.com
T
here's a special kind of cookie that is light, crisp and wafer-like in texture. Most of these cookies are referred to as "thins."
They're considered a lighter kind of snack cookie, but if you eat enough of them — and they can be addictive — you can consume the same amount of calories that you find in "fat" cookies.
Be that as it may, there is a niche in the recipe book for these cookies.
They are nice as refreshments for all Kinds of meetings, not that work intensive to produce and can go into school lunches without the worry of making American obesity worse than it already is.