Flame falter in season finale at Woodmont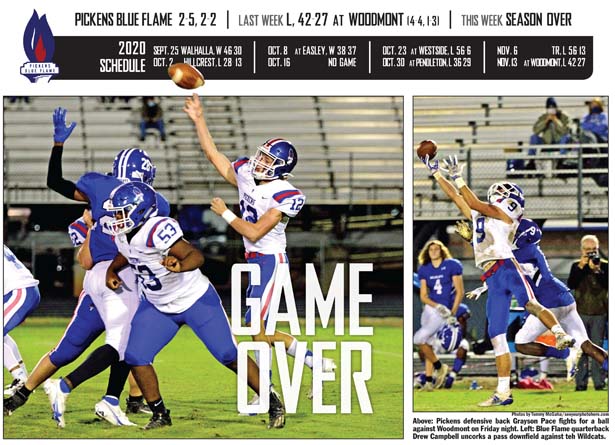 By Scott Sasser
Courier Sports
news@thepccourier.com
PICKENS — After a promising start to the season, the last few weeks had not gone in Pickens' favor heading into Friday night's matchup with the Woodmont Wildcats.
With one last shot to pick up a win on the season, the Blue Flame couldn't end their late season slide in a disappointing 42-27 loss to the Wildcats.
Typically, whoever wins the time of possession battle has the edge, and Pickens certainly won that battle, thanks in large part to the
You must be logged in to view this content.
Subscribe Today or Login