Fleet Reserve holds Memorial Day event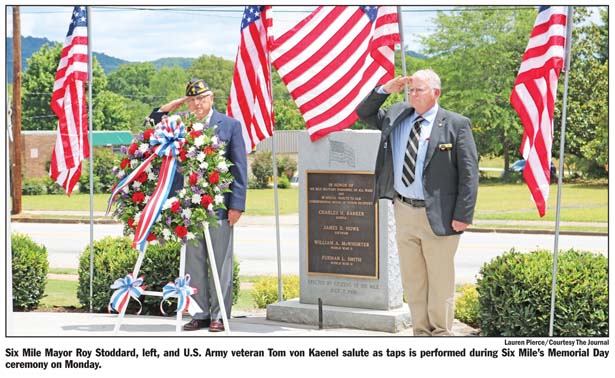 By Lauren Pierce
Courtesy The Journal
lpierce@upstatetoday.com
SIX MILE — Fleet Reserve Association Branch No. 15 held a Memorial Day ceremony to remember those who sacrificed their lives in the line of service for the United States.
The day's events were held at Six Mile's Town Hall and ended with the presentation of a new flag at the fire station.
Fleet Reserve vice president
You must be logged in to view this content.
Subscribe Today or Login