Former Pickens football coach arrested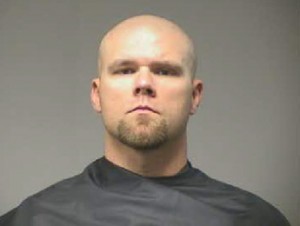 JOSH DORR
PICKENS — A former Pickens High School assistant coach was arrested Wednesday after police said he had sex with a student after drinking alcohol with players and other teens.
Joshua Bennett Dorr, 29, of 179 Praters Creek Road in Pickens, was charged with contributing to the delinquency of a minor and sexual battery with a student, according to Pickens police chief Rodney Gregory.
According to a police report, Dorr was at a home on Pineview Drive in Pickens drinking with several teen boys on Sept. 21 when a 17-year-old girl arrived. Dorr later admitted to having sex with the girl in an interview with police, according to an arrest warrant.
Dorr, who was not a teacher at Pickens High, resigned his coaching position on Monday and was placed on trespass notice from the school.
School district spokesman John Eby said disciplinary action has been taken toward three football players, and the investigation into the incident continues.
To read more, pick up next Wednesday's issue of The Courier.