Get lost in great cakes
By Olivia Fowler
For the Courier
ofowler@thepccourier.com
Some of these recipes go back a long way.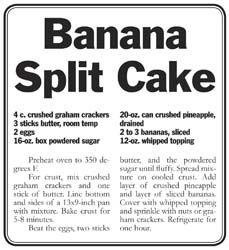 One of my all-time favorites is the old-fashioned pineapple upside-down cake my grandmother used to make in a cast-iron frying pan. This was a specialty of hers for Sunday night suppers. It never lasted long enough to make leftovers.
The upsy daisy cake was
You must be logged in to view this content.
Subscribe Today or Login