Green Wave struggle to keep up with Westside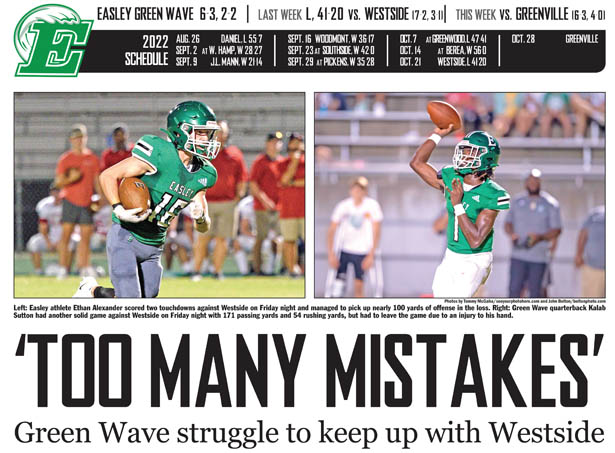 EASLEY — The atmosphere was tense Friday night after Westside took a 41-20 win over Easley on the gridiron to clinch second place in Region I-4A and earn a first-round home playoff game.
After Westside lined up and went for a two-point conversion up 41-13 with 3:31 left in the game, the Rams spurned the handshake line at midfield, instead sprinting to the locker room when the final whistle sounded.
"I don't understand the decision," Easley coach Jordan Durrah said. "But that's the way he wanted to do. I'm just
You must be logged in to view this content.
Subscribe Today or Login