Green Wave top Travelers Rest to secure home playoff game
By Eugene Jolley
Courier Sports
news@thepccourier.com
EASLEY — A lot was on the line Friday night when Easley hosted Region I-4A foe Travelers Rest at Bill Carr Stadium.
Second place in the region was at stake, which meant a home playoff game in the first round.
A win would also give Easley a winning record for the season.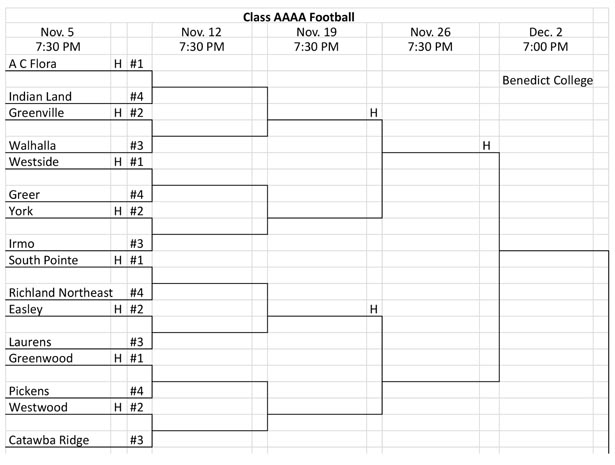 It was mission accomplished for the Green Wave, as they held off the Devildogs, 29-17.
"We're extremely proud," Easley coach Jordan Durrah said. "It wasn't our best tonight. It wasn't pretty, but at the end of the day, we won the game and we met our goals. I'm proud of this team, of these coaches, the community and this administration. The future is bright."
Travelers Rest got the ball first, but was forced to punt. Joey Plummer tackled TR quarterback Caleb Mills for a two-yard loss.
Easley took over at the 4-yard line and four plays later hit the big play. Easley shifted
You must be logged in to view this content.
Subscribe Today or Login