Ground broken on Appalachian Heritage Center
PICKENS — Events at the Hagood Mill will no longer be at the mercy of the elements, once the site's newest addition is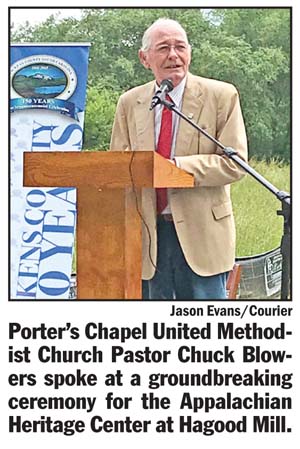 completed.
County officials broke ground May 30 on the Appalachian Heritage Center.
"It's a great day in Pickens County, another part of our celebration of 150 years," county council chairman Roy Costner said of the county's 2018 sesquicentennial, before making a confession. "Before I got on to council, I didn't know that much about Hagood Mill. I really didn't."
Since being elected, Costner said he's met a lot of people who are passionate about "not only Hagood Mill, but about Pickens
You must be logged in to view this content.
Subscribe Today or Login