Infectious anemia found in SC horses
CLEMSON — Three horses have been confirmed positive for infectious anemia (EIA), the first such infection in a South Carolina animal since a donkey in Aiken County acquired the disease in 2014, state veterinarian Michael Neault said. The first case was in a quarter horse in Berkeley County and the two contact quarter horse cases were in Barnwell County.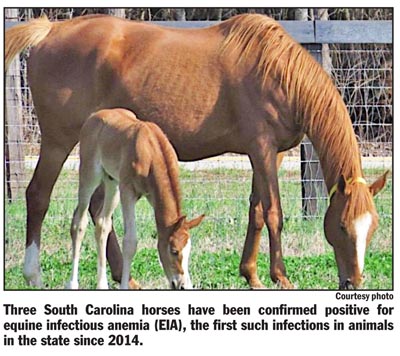 The blood-borne illness does not infect humans but is potentially fatal to horses and other equine species. The virus that causes EIA is often transmitted by bloodsucking insects like biting flies but
You must be logged in to view this content.
Subscribe Today or Login