Issaqueena Fest set for Saturday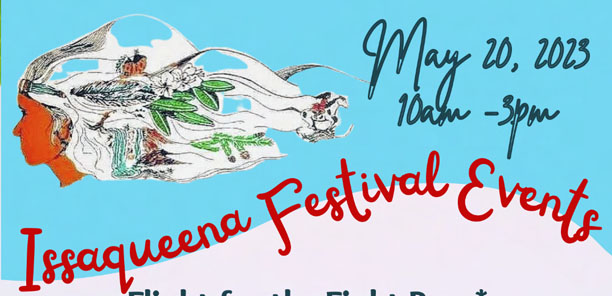 SIX MILE — Main Street in Six Mile will be abuzz with activity this Saturday, May 20, for the town's 33rd annual Issaqueena Festival.
The family-oriented event will offer the 11th annual Issaqueena's Flight for the Fight 5K, plenty of food, a wide variety of craft vendors, games and activities for the kids and live music.
The Flight for the Fight will kick off the day at Ponderosa Park at 8 a.m. There will be three events — a 5K, a virtual 5k and a half-mile fun run. All proceeds benefit Dabo's All In Team Breast Cancer Research Focus Area. Visit flightforthefight.com for more information and to sign up.
More than 60 vendors will line North Main Street as the festival gets underway at 10 a.m., providing food and hand-made and locally sourced items of all descriptions. Other activities include appearances by the PAIA Lower Eastern Cherokee Nation with dancing and storytelling, kid zones and continuous free live music.
Free musical entertainment will begin at 10 a.m., with performances throughout the day, including the Hot Foot Cloggers, the Todd Family, Jst Rhrsn (John Gay), Mile High Stompers and the Sweet Potato Pie Kids.
Visitors can make new friends with Ballyhoo petting zoo and check out two rigs and kids areas including Army National Guard vehicles, monster trucks, tractors, race cars and more. The festival will also hold its first-ever cornhole tournament and basketball knockout contest, hosted by Red, White and Brew.
Visit the Six Mile Issaqueena Festival and Issaqueena's Flight for the Fight Facebook pages for updates and more information.