Keep Building

Senior-heavy Red Devils look to make fourth straight postseason appearance
By Clay Counts
Special to The Courier
claycounts21@yahoo.com
LIBERTY — Moving up a classification could spell doom for any team, and yet 2018 was another successful year for Liberty as the Red Devils still made the playoffs in their first year in Class 3A.
With summer workouts complete and a couple of jamborees already in the books, football season is right around the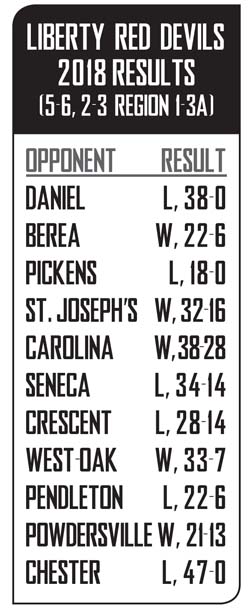 corner, and the Red Devils are ready to build on last season's success.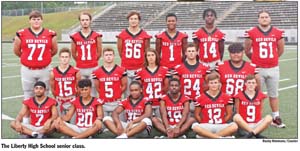 Coach Kyle Stewart returns for another year at the helm and is hoping to continue his successful tenure in charge of the Liberty
You must be logged in to view this content.
Subscribe Today or Login