Keep those robins coming
There are some fat robins hopping around in the yard. We all know what this means, and like everyone else are pretty glad to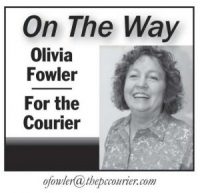 see them. Spring is just around the corner, no matter what the groundhog may think.
Another bright spot is that even though I thought the dogs had destroyed every tulip and jonquil planted on one side of the walkway, I was wrong. There are clearly visible the tips of jonquils peeping up through the dirt.
Boomer and Little Red Dog are not deliberately destructive.
I know they don't wake up every morning with a plan to dig up
You must be logged in to view this content.
Subscribe Today or Login