Lady Flame advance to round 3 of the 4A Volleyball playoffs.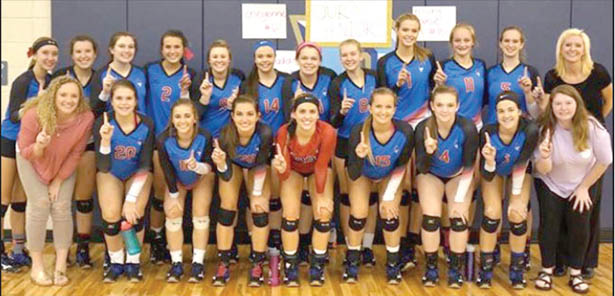 PICKENS — Round two of the 4A volleyball playoffs are the books and the Pickens Lady Blue Flame continues their march to another state championship. The Flame hosted North Augusta on Tuesday with a complete dismantling of the opponents. The Flame one is straight sets 25-15, 25-14 and 25-11. The victory pushes the Pickens into round three. Pickens will host the always tough South Aiken this Thursday. The contest will be a big match. South Aiken has lost only four matches this season. The Lady Flame are hope for a full house for the contest.
 If Pickens can garner the win on South Aiken the tables are set for the Lady Flame to play the winner of the Aiken/Eastside contest in which both come in as number seeds for the Upperstate title.
Pickens started its 2016 playoff run on Oct. 27, defeating South Point in straight sets (25-11, 25-13, 25-0)