Leadership Pickens County graduates 19 in class of 2019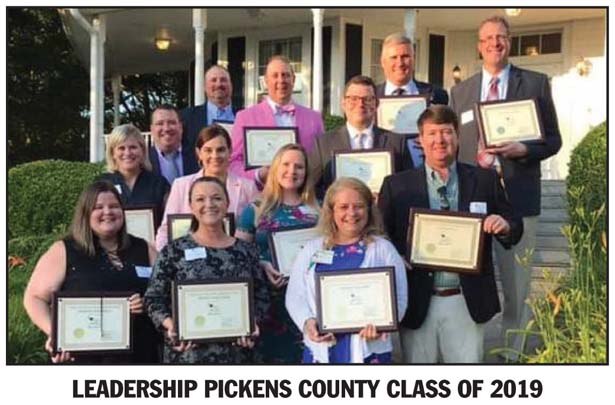 EASLEY — On May 21, 19 local business leaders graduated as members of the Leadership Pickens County (LPC) Class of 2019.
Established in 1991, LPC is sponsored by the chambers of commerce in Pickens County and provides a framework of experiences for local leaders to become more informed and actively involved in the decision-making processes of their community. LPC includes an opening retreat followed by nine full-day sessions that address areas of leadership skills, diversity, education, government, health care, community service, economic development and tourism/recreation. The program is open to anyone who lives or works in Pickens County.
Graduates of the LPC Class of 2019 include Justin Baldwin (5 Point Church), Jason Berry (Pickens County Advocacy Center),
You must be logged in to view this content.
Subscribe Today or Login