Legacy of giving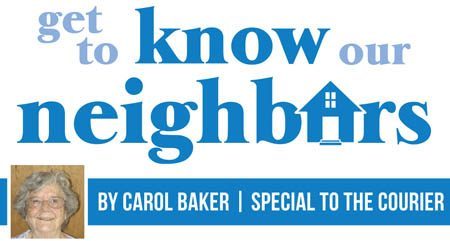 David Prater was born Feb. 2, 1947, in Sparta, Tenn. He attended Lamb Grammar School, which he said had eight grades with only two classrooms and two teachers. He said the students at Lamb School presented a play at the end of every school year, and he was in every one of them. He graduated from White County High School in Tennessee in 1964.
He enlisted in the Navy in 1965 and served until 1969. He was stationed on a ship at Port Chicago, Calif. He took cruises to Vietnam, Hong Kong, China, and Sasebo, Japan, on the USS Virgo AE 30, which was an ammunition ship. He was boatswains mate, and his rank was E4. He helped replenish ammunition from the USS Virgo to other ships while both of the ships were at sea. His overseas port was Olongapo City in the Philippines.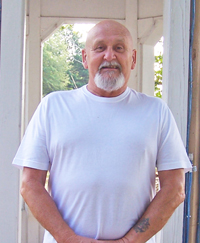 When David was on furlough at his home in Tennessee, he met Sandra Madonna McAlister, who lived in Central and was visiting her sister who lived in Tennessee. David said it was love at first sight. They were married in Concord, Calif., on Jan. 27, 1966. They have been married for 50 years. They have one daughter and one son. They also have three granddaughters, one great-grandson and one great-granddaughter.
Carol Baker/Courier
A Tennessee native, David Prater is proud to call Central home now.
When David first came to Central, he worked at Pratt Read, a plant where piano parts were made. When he left there, he worked at Defore Plant that was in Clemson. He was a shift supervisor there for four years.
In 1974, David, Sandra and their children moved to Nashville, Tenn. He attended Draughans Business College there for two years and earned an associate's degree in business. He had planned to live in Nashville, but Sandra wanted to move back to Central. They settled down there and never moved out again. David said he is proud to call Central home.
When they first moved back, David and Sandra both worked at Green Tree apartments in Greenville. She was the manager there, and he did maintenance work.
In 1980, David started working at Swirl Incorporated in Easley. He worked there for 13 years as an assistant supervisor in the shipping department. He was later promoted to sales. He has kept in touch with many of the friends he made while working at Swirl. He said he really enjoyed the reunion that was held in the Swirl building in 2007.
After David left Swirl, he started his own business. He said he bought a lawn mower and started doing lawn maintenance and landscaping. His business grew, and within a year he had eight employees and two crews. They did yard work at banks, schools, private homes and apartment complexes.
In 1997, David started having heart problems. He had to have heart surgery in 1998. He retired in 2001. He sold all his lawn equipment to one of the men who had worked for him.
One of David's greatest pleasures is helping others. He is generous and well-liked by everyone. He used the building where he had stored all his lawn equipment and started Freedom Fellowship Church there. Mike Cothran was the first pastor at the church. When it burned down seven years later, David gave the land for another church to be built.
He said he is glad that his son and granddaughters live in houses behind his house. All the yards are well kept and adorned with beautiful flowers and shrubs. His family enjoys the pool in David's yard that he had built several years ago.
David was once the youth director at Cannon Memorial Church in Central. He is a member of Freedom Fellowship Church.
Easley resident Carol Baker highlights interesting local residents and helps us get to know more about the fascinating people who call Pickens County home. If you have someone somewhere who you think people should know about, contact us at news@
thepccourier.com.