Legislators stepping up to the plate?
Baseball players and state legislators are the only people I can think of who can be considered successful if they fail twice for every success.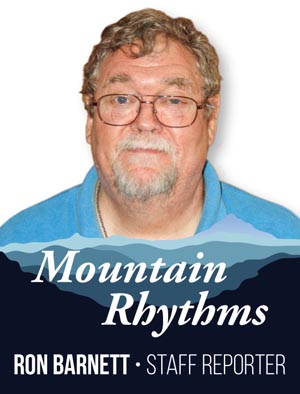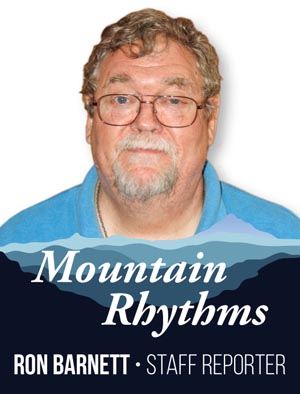 In fact, the bar for legislators is probably a little lower, even, considering that the vast majority of bills introduced never even make it onto the floor for a vote.
Anyway, with this year's session half over and the House on spring break, I thought it was high time that we take a look and see what our Pickens County legislative delegation has been accomplishing.
The four key players on our roster — Sen. Rex Rice and Reps. Gary Clary, Neal Collins and Davey Hiott — are batting a cumulative .123, based on their success in getting their bills made into law in the two-year legislative term that ends in May.
If you add in bills that passed in one house but not in the other yet, the picture improves considerably.
Hiott leads the field on that mark, slugging a whopping .429. His percentage gets a boost, however, by him having introduced the fewest bills among the group — seven. But two of them have become law and another has passed in the House.
I'll come back and fill in some details on what these pieces of legislation are about, but let's first continue our stat sheet analysis.
Hiott may have the best on-base percentage, but Clary is by far the most productive at the plate. He has driven home six bills — converted them into law — and has gotten three more in scoring position — through the House. Even though he also introduced a lot of bills — 28 — he still ends up with an impressive batting average of .321. His stock would be high in free agency if he hadn't announced his retirement after this term.
Collins, who still seems to me like the new kid on the block even though he's now finishing up his third term, has had a lot of home run swings that came up empty. None of the 17 bills he's entered this term has made it to the governor's desk yet, although two have been adopted in the House.
Bringing up the rear, here comes the Sultan of Swat himself, Rex Rice. He's going for a fourth consecutive year in the Senate with an unbroken chain of goose eggs in the box score. Rice is ringing up a cool 0-for-13 in the current two-year session and was 0-for-10 in 2017-18, giving him a record of 0-for-23 since he claimed the District 2 seat in 2016.
I went back to see how he did in his last few years in the House, which ended in 2009-10. He was 0-12 that year.
Now, I know it's not fair to judge lawmakers solely on their record of making laws. So I put in a call to him moments after the Senate adjourned for the weekend Thursday afternoon, but didn't hear back.
Rice, you recall, upset Larry Martin, who had held that seat since 1993. He won in a disinformation campaign that deployed attack ads financed by so-called "dark money" that a state grand jury determined was connected to a trial lawyers organization that had nothing to do with Rice. The group wanted Martin out of office because he supported tort reform and was chairman of the Senate Judiciary Committee.
Martin, who of course had accumulated considerable clout during his tenure, got 10 bills adopted into law during his final two years in office, and 12 the year before that.
Now, it could be argued that those who create the fewest new laws are the best legislators — but then, I'm not sure why we'd need a legislature if that were the goal.
But I should give you a little information about some of the bills our delegation has been passing, and some that Rice has been trying without success to pass.
Clary was the chief sponsor of the Tucker Hipps Transparency Act, which requires colleges to publicly post information about disciplinary action against fraternities. The act, named after a Clemson student who died in a hazing-related incident, was set to expire after three years, but has become permanent with this bill's passage. Among other legislation Clary got passed was the Advanced Practice Registered Nurse Act, which expanded the authority nurses have in certain end-of-life circumstances, and a law setting forth qualifications for candidates running for sheriff.
Hiott was the lead sponsor of a measure that made the law that was passed in 2016 to keep coal ash out of landfills in Pickens County permanent. (The original law was to expire in five years.) He also got a law passed that allows the state Department of Natural Resources to transmit boat titles electronically.
Collins got a bill through the House "to provide a process for the exemption of competency-based schools from certain applicable laws and regulations" and one reauthorizing the Joint Citizens and Legislative Committee on Children.
Among bills Rice has introduced that have gone nowhere are a bill that would require the State Law Enforcement Division to certify jurisdictions that are in compliance with immigration laws and withhold funds from those that aren't; a bill aimed at amending the U.S. Constitution to set term limits for members of Congress; a bill related to establishing a "National Federalism Task Force … focused on restoring and maintaining clearly discernible divisions in the roles and responsibilities of the national government and the states;" and a bill that would require people to register by party to vote in a primary election.