Let's walk in the light
I don't want to write about North Korea or Afghanistan, the unraveling of a presidency, the 24-hour coverage, the gathering of Nazis, the Ku Klux Klan, the removal of statues, the Russia investigation, money laundering, global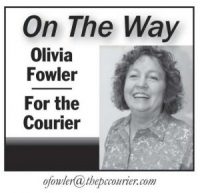 warming, the rise of the oceans, the rise of China, immigration, the wall, protests, health care, terrorism, health care premiums, the earthquake fault in Lake Jocassee, the defunding of the National Endowment for the Arts, our failing roads and bridges or the drug crisis in America.
Did I leave anything out?
Not that I think we should all bury our heads in the sand and pretend
You must be logged in to view this content.
Subscribe Today or Login