Liberty coach, husband face assault charges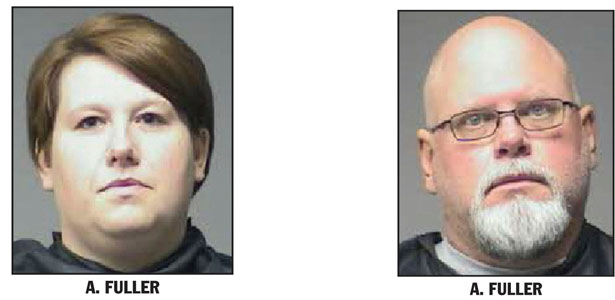 LIBERTY — A Liberty High School assistant girls' basketball coach and her husband were arrested and charged with third-degree assault and battery and public disorderly conduct after an altercation over a children's football game, police said.
Allison Marie Fuller, 32, and her husband, James Keith Fuller, 45, were arrested after the altercation at the old Liberty High School stadium on Nov. 15.
According to a Liberty Police Department incident report, a 32-year-old man identified as a recreation football coach told police he was standing at the press box at the stadium when Allison Fuller "got into his face cussing at him because he didn't play her son during the game." The man also told officers Allison Fuller pushed him and James Fuller "walked behind him and grabbed him in a headlock."
Another man told officers he tried to pull James Fuller off the coach, but was struck in the head by someone later identified as a 15-year-old.
Police said the Fullers and the teen left the scene before officers arrived.
The coach told police Allison Fuller had taken her son out of the game at halftime and he thought they had left.
The Fullers were both arrested two days after the incident and released on $2,500 personal recognizance bonds.
Allison Fuller, who had been a teaching assistant at Liberty High School since 2014, was placed on administrative leave, according to School District of Pickens County spokesman John Eby.