Local business funds public safety app for Pickens, Easley police departments
EASLEY — Thanks to local donations, the Easley and Pickens police departments will be equipped with an app designed to keep drivers out of harm's way during police chases.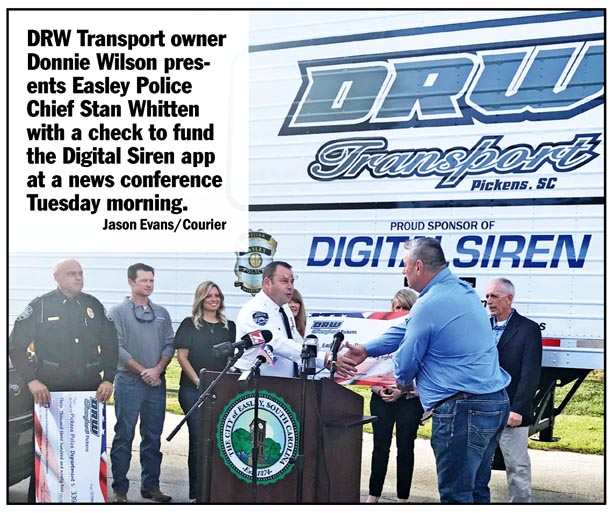 During a news conference Tuesday morning, Donnie Wilson with DRW Transport presented the departments with checks that will pay for the Digital Siren app.
"I'm very proud to announce that, thanks to Mr.
You must be logged in to view this content.
Subscribe Today or Login