Local scouts and community help feed the hungry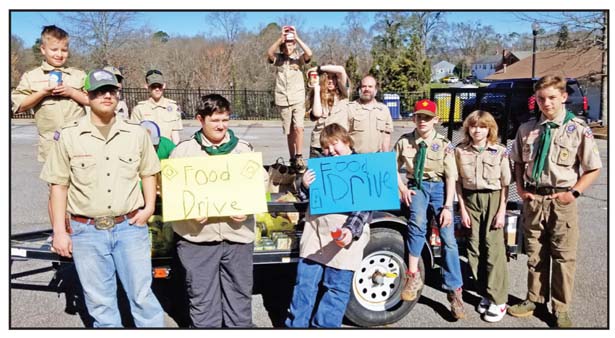 PICKENS — The third annual community food drive sponsored by Scout Troop 51 and Cub Scout Pack 51 was held last Saturday, with more than 1,000 cans collected for those in need at the Pickens Amphitheater.
Financial contributions were also accepted. This year's winner of the Golden Can Award was the Pickens Garden Club, which won with 280 cans.
All items and donations go to the Gleaning House Food Pantry. Anyone who would like to make a late donation can email pickenstroop51@gmail.com with any questions