Local squad 1-1 after first days of Senior League World Series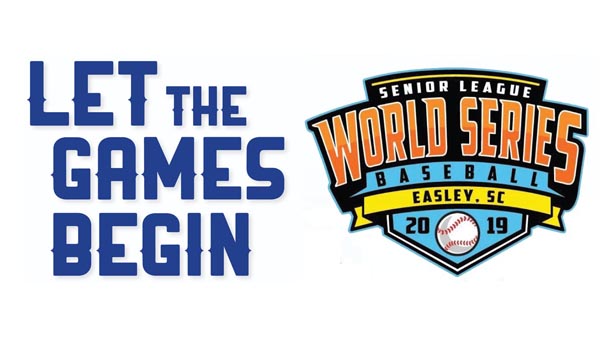 By Bru Nimmons
Staff Reporter
bnimmons@thepccourier.com
EASLEY — The 2019 Senior League World Series is off and running, and for the local S.C. District 1 team it has been an emotional roller coaster thus far.
District 1 opened up play Saturday against Naamans Little League from Wilmington, Del., representing the Eastern U.S. Naamans opened up play in the top of the first, picking up one run following a number of errors by the home team. Things continued to go wrong for District 1 in the second, as Deuce Rzucidlo
drove in two more runs on a double to put Naamans up 3-0.
Just when things seemed as if they couldn't get any worse, the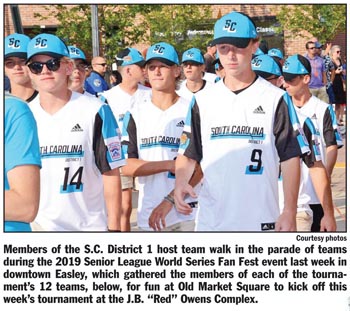 Eastern champs added five more runs in the third to give them a seemingly insurmountable 8-0 lead. The teams traded outs through the top of the fifth until the host team finally got things going in the bottom of the inning.
Andrew Dent opened the inning with a double before being driven home by the next batter, Chip Jenkins, to get District 1 its first run of
You must be logged in to view this content.
Subscribe Today or Login