Man arrested in child sex charges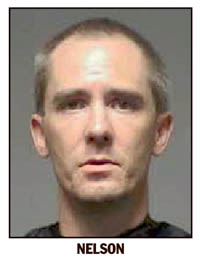 PICKENS — Police charged a Pickens man with third-degree criminal sexual conduct with a minor last week.
Richard Dale Nelson, 40, of 114 Jefferson St., Apartment A, was released on a $7,500 surety bond a day following his arrest last Wednesday.
According to Pickens County Sheriff's Office chief deputy Creed Hashe, the Department of Social Services contacted deputies in early May about alleged sexual misconduct that had occurred several years ago.
A sheriff's office investigation revealed that Nelson committed "unlawful sexual behavior" with a girl who was 7 or 8 years old between August 2012 and June 2013, Hashe said.
The incident occurred at a home in Easley, Hashe said, and the victim was unrelated to Nelson, who was a friend of her family. Warrants say Nelson was a houseguest of a family member of the victim at the time of the alleged crime.