Man charged after truck crashes into store
By Greg Oliver
Courtesy The Journal
goliver@upstatetoday.com
CLEMSON — Clemson police have arrested a 34-year-old man and charged him with driving under the influence after they say he crashed his truck through the front of a downtown business.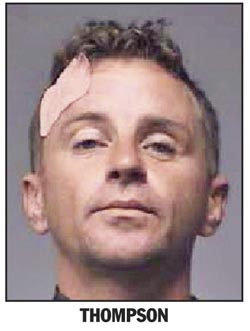 John Christopher Thompson, of Pooler, Ga., was arrested after the crash on Aug. 30 and was still being held at the Pickens County Detention Center on Tuesday with a hold placed on him by Florida authorities, according to online records.
With their first news release on Thompson's arrest, Clemson police said no mugshot was available because he was too intoxicated at the time of his arrest to have one taken. Officers were able to send a photo of Thompson later in the day.
Clemson Police Chief Jimmy Dixon said police were notified at around
You must be logged in to view this content.
Subscribe Today or Login