Man charged in home invasion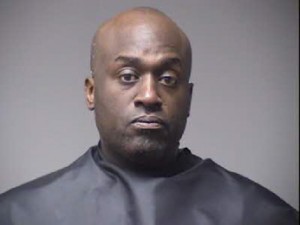 EASLEY — An Easley man faces multiple charges after his arrest following a violent home invasion and a standoff with police on Saturday.
Kelvin Bernard Smith, 42, of 214 Mulberry Lane, was charged with first-degree burglary, first-degree criminal sexual conduct, kidnapping and possession of a weapon during commission of a violent crime after police allege he held a woman captive inside her home on Saturday morning.
According to a release from the Pickens County Sheriff's Office, deputies received a 911 call at around 8:30 a.m. Saturday from a woman saying that an acquaintance was at her back door attempting to force entry.
Deputies arrived at the scene 11 minutes later, according to the release, to discover that the man had already forced entry into the home and was holding the woman captive with a knife.
The county SWAT team and negotiators from the crisis negotiation team were called to the scene.
Deputies surrounded the home and negotiated the release of the victim with the man. After "one to two hours" of negotiations, the man walked out onto the front porch of the home armed with a lock blade knife, chief deputy Creed Hashe said.
Hashe said the man was taken into custody after being shot once with a "less than lethal" Taser device.
Pickens County EMS personnel immediately treated the man, identified as Smith, for minor lacerations to the neck. He was transported to the hospital for treatment before being turned over to deputies to face charges. Smith also faces outstanding warrants from Greenville County.
The victim was also transported to a hospital, where she was treated for injuries.
Sheriff Rick Clark commended his deputies "for their ability to quickly de-escalate such a volatile situation."
"Their quick response most likely prevented additional, if not life-threatening, harm to the victim in this tragic case," Clark said.
Smith was being held without bond at the Pickens County Law Enforcement Center Tuesday.