Man sent to prison for abusing newborn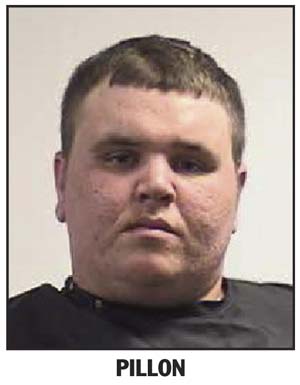 By Jason Evans
Staff Reporter
jevans@thepccourier.com
PICKENS — A Pickens man has been sentenced to 14 years in prison for abusing an infant.
Matthew Steven Pillon, 25, was convicted by a Pickens County jury last week on charges of unlawful neglect of a child, assault and battery of a high and aggravated nature and child abuse with great bodily injury.
Thirteenth Circuit solicitor Walt Wilkins announced the conviction and sentence in a news release issued Thursday.
During the trial, assistant solicitors Doug Richardson and Brandi Hinton presented evidence that established that Pillon abuse the baby between June 6 and June 7, 2013, when the victim was only 10 days old.
Due to the severity of the injuries, the infant was admitted to the Pediatric Intensive Care Unit at a Greenville Health System hospital, where he was treated for bruising all over his body, scratches on his face and a puncture to his throat that required a feeding tube.
Pillon was arrested on June 12, 2013, records show.
Judge Robin Stilwell handed down the sentence.
Pillon must serve at least 85 percent of his sentence before he will become eligible for parole, Wilkins said.
Lt. Jan Kelly and Capt. Marvin Nix of the Pickens County Sheriff's Office investigated the case.