Medicaid funding troubling local assisted living facilities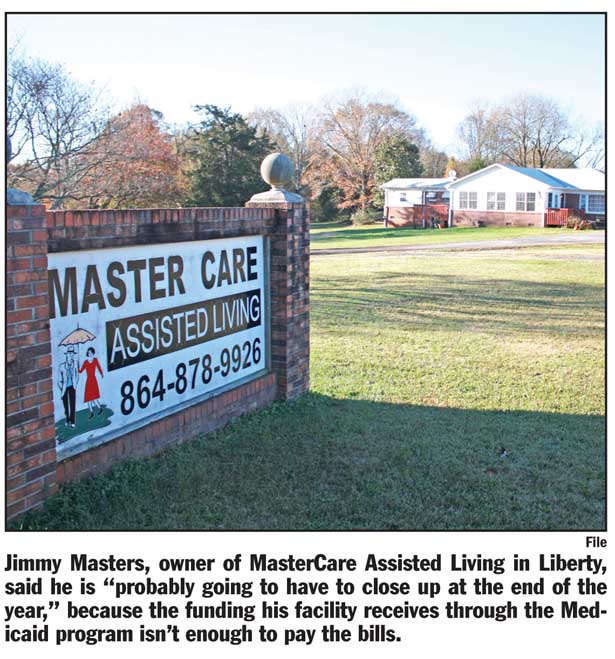 MasterCare may close by end of 2021; legislator agrees to look at issue next year
By Ron Barnett
Staff Reporter
rbarnett@thepccourier.com
COUNTY — Pickens County is likely to lose another assisted living facility unless the state increases its Medicaid reimbursement formula, the owner of MasterCare Assisted Living in Liberty told the Courier.
"The way it looks, I'm probably going to have to close up at the end of the year," Jimmy Masters said. "I hate to do it, but I can't afford to keep putting money in it and taking care of them."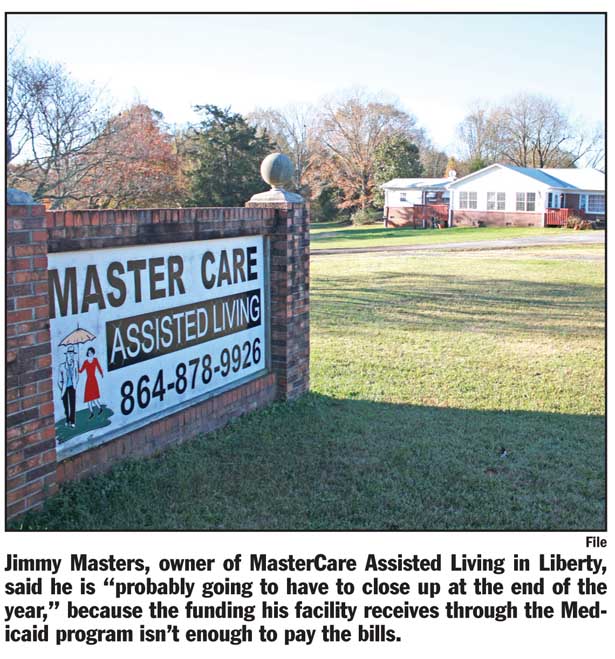 Already this year, 12 community residential care facilities statewide have stopped accepting Medicaid residents, including Easley Place Assisted Living, which forced out about 20 residents last month.
There were just five such facilities in Pickens County as of July, according to the state
Department of Health and Human Services, which administers Medicaid in South Carolina.
DHHS told the Courier the agency can't raise the funding level without action by the
You must be logged in to view this content.
Subscribe Today or Login