Miracle of the season
Weeks after her heart stopped 7 times, Liberty woman thanks first responders who saved her life
By Pamela Dodson
Staff Reporter
pdodson@thepccourier.com
LIBERTY —
Only God knows when our time comes to an end, and only he knows when he will call us home.
Laura Jones of Liberty knows this with all her heart.
You see, she has died. In fact, she died at least seven times on Oct. 30.
But she now knows that it was not her time to leave this world.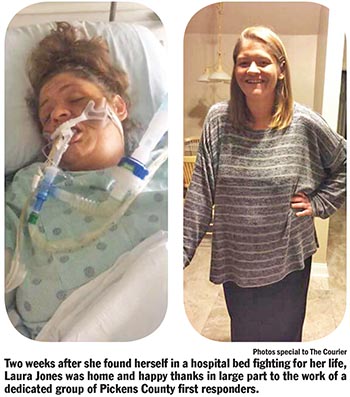 "The boundaries which divide Life from Death are at best
You must be logged in to view this content.
Subscribe Today or Login