'Nature Boy' to appear at benefit for Country Santa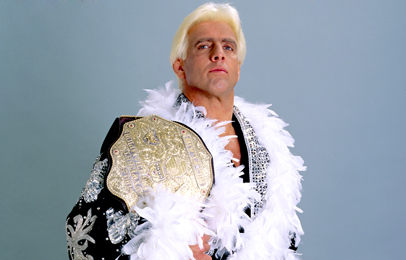 PICKENS — Hide your wives and daughters. "The Nature Boy" is coming to Pickens.
WWE Hall of Famer Ric Flair, the larger-than-life self-proclaimed "limousine-riding, jet-flying, kiss-stealing, wheeling-dealing son of a gun," will be on hand this Saturday as 3 Count Pro Wrestling will present Country Santa Clash II at Pickens Middle School.
The event is scheduled to help collect toys for Country Santa to deliver to underprivileged children on Christmas.
Flair, a 16-time world heavyweight champion widely hailed as one of the greatest professional wrestlers of all time, will be in attendance at the event for a special VIP-only autograph signing.
The first-ever 3 Count heavyweight champion will also be crowned at the event, as Ken Magnum, Ace Armstrong and Eric Bradford will square off in an elimination triple-threat match.
Tickets for the event are available for as little as $5 for those who bring an unopened toy to donate to Country Santa. Doors will open at 6:30 p.m., and bell time is set for 7:30 p.m.
For more information, or to reserve a VIP ticket to meet Flair, call (864) 346-3908. The event is sponsored by Blue Flame Motorsports of Pickens.