Nothing says Christmas like cookies

By Olivia Fowler
For the Courier
ofowler@thepccourier.com
When you bite into a Christmas cookie, you're doing more than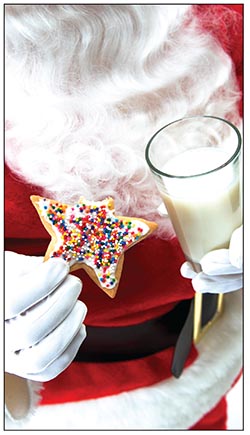 eating dessert. You're revisiting every past Christmas stored in tastebud memory.
Christmas cookies should jumpstart the celebrations we all look forward to. There's nothing like walking into a warm kitchen from the cold outdoors with the scent of spices and baking in the air.
These recipes are unapologetically packed with richness and sweetness, and I hope they will become part of your Christmas tradition.
And whatever you do, don't forget to leave some out for Santa.