Nothing to fear but fear itself
I'm thinking about getting a special flag to attach to my car. Maybe a white background with a red heart in the center and two white doves inside the heart. And on the outside edge, running around the heart, it should say "Love one another."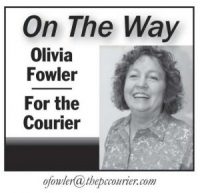 I've puzzled and pondered the riot in Charlottesville, Va., and still don't understand why people would do what was done.
There are a lot of viewpoints in the world, and of course a lot of them are not appealing to me. That doesn't mean I plan to march up and down the peaceful streets of Pickens rallying my followers to hate my neighbors
You must be logged in to view this content.
Subscribe Today or Login