On the road again
"Road trip!" — to some of us those words bring back lots of memories. To others, going on a road trip is still on the to-do list. If the idea is appealing, here are some thoughts to get you dreaming.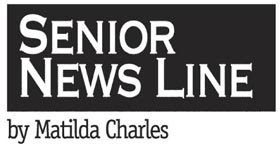 The first consideration is your vehicle. You can rent a comfy SUV with luxury seats and stereo, and then spend nights in motels. You won't be putting the mileage on your own vehicle, and if the SUV breaks down, a replacement is only a phone call away. A rental also gives you the option of a one-way trip: You can leave the vehicle
You must be logged in to view this content.
Subscribe Today or Login