One step further with peanut butter
By Olivia Fowler
For the Courier
ofowler@thepccourier.com
Peanut butter is a universal favorite. It's gone to school and work in sandwich form with the ever-popular grape
jelly as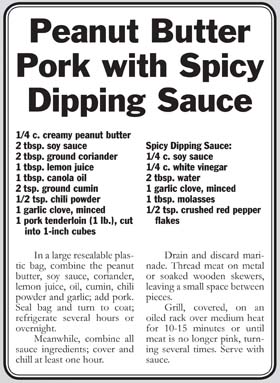 its constant companion.
But this week, I thought it would be fun to take peanut butter to the next level. It is featured here in bar cookies, pie, a main dish and a salad.
And it's hard to use peanut butter and come up with food that isn't delicious. So incorporate this nutritious peanut product into the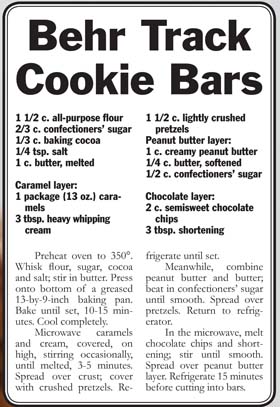 menu, and transform it from a sandwich ingredient to the star of the meal.