Online scammers are targeting you
Growing up in a trusting world. Diminished capacity. Being new to technology. There are all kinds of reasons why seniors are targets of scams. If you have a new computer,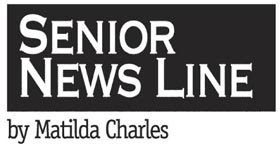 tablet or cellphone, you need to arm yourself with information to be safe from scammers.
The scams nowadays are nearly brilliant in their execution and often are difficult to identify as scam attempts. Ask your local senior center to bring in experts for talks
You must be logged in to view this content.
Subscribe Today or Login