Part of US 178 closed for work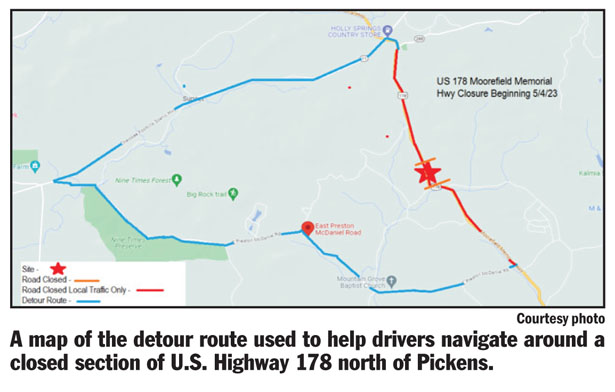 PICKENS — About 15 miles of U.S. Highway 178 north of Pickens has been closed this week.
The S.C. Department of Transportation has closed the stretch on Highway 178, also known as Moorefield Memorial Highway, to replace a damaged culvert pipe beneath the road, the agency said in a release Thursday. No estimated reopening date was provided, though the work was expected to last about a week.
A detour was posted advising drivers to take E. Preston McDaniel Road or S.C. Highway 11.