PHS gets underway with annual alumni volleyball match on Friday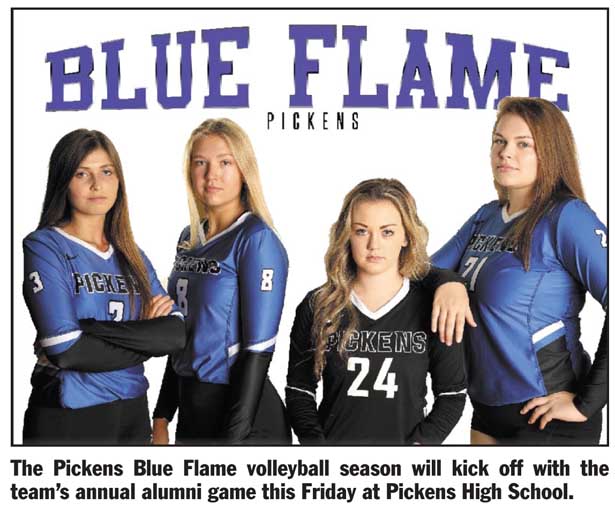 PICKENS — The annual Pickens High School alumni volleyball match will be held from 6-8 p.m. this Friday, Aug. 9, at the Peggy Harden Anthony Gymnasium at Pickens High School, signaling the start of volleyball season.
Admission is free for the alumni scrimmage.
All former Pickens High players are encouraged to put on their spandex, lace up their shoes and show up to scrimmage the current Pickens High 2019 Lady Blue Flame, which will be named this week after tryouts Monday and Tuesday. Those who can't play are still urged to show up to support the team.
"I always look forward to seeing everyone come together to support the program, meet the team and have fun," Lady Blue Flame coach Rikki Owens said.
Pickens finished as Class 4A Upper State champions in 2017 and 2018. The team's goal for 2019 is to win it
You must be logged in to view this content.
Subscribe Today or Login